HVAC Services
Company Information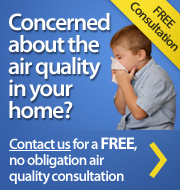 Scarborough HVAC Contractor | Scarborough HVAC Company
Scarborough Heating Contractors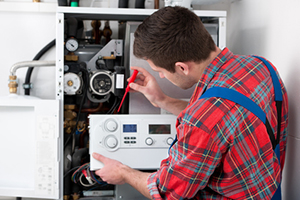 Your heating and cooling systems are a huge part of the comfort and security that you and your family depend on from your home. Keeping these systems in excellent condition is a major priority to you, especially during the winter and summer months, so when you encounter any problems with them, you need a professional Scarborough heating and air conditioning contractor who you know you can trust for quality service. At Nu-Way Air Conditioning & Heating, our professionals are always ready to provide you with high quality repairs, installations, and maintenance services, and we'll always guarantee your complete satisfaction with all of the work that we provide.
All of our Westchester heating and cooling contractors are licensed, professionally trained, and extensively experienced. We offer a wide range of services, and no matter what sorts of problems you encounter, we'll be ready able to get your HVAC system back into the best shape possible. We'll make sure your heating and cooling systems are running efficiently so that your home is cool in the summer, warm int the winter, and comfortable all year long.
Call us today to schedule your appointment, or to ask any questions you have about our services, and we'll be looking forward to working with you.
Heating Repairs in Scarborough
In Scarborough, it's not uncommon for temperatures to drop to below freezing during the summer months, and when they do, your home's heating system becomes extremely important. Problems with your heating are more than a matter of discomfort and inconvenience, and they can often become major safety and health concerns.
Our professional heating technicians know how important your heating is to your home and your family, so our goal is to provide you with heating repairs that are thorough and accurate whenever you need them. We can diagnose and repair the problems quickly and professionally, and we'll do whatever it takes to make sure that your heating system is running as well as possible.
We can provide heating services for any number of different kids of heating units, including boilers, furnaces, heat pumps, and more.
Scarborough Heating Tune-Ups
The best way to ensure that you ever need extensive repairs during the winter months is to have preventative maintenance performed before the cold weather sets in. Our professionals recommend that you have a heating tune-up performed at least once every year, preferably in the fall, to keep your heating system in good condition.
During a tune-up, we'll look for any smaller problems that may turn into major issues once the heater is being used more frequently. This will help prevent the need for emergency repairs, and it will keep your monthly heating costs low by ensuring that your Scarborough home's heater is running as efficiently as possible.
If you're looking for a Scarborough HVAC contractor, then give us a call today at 914.777.5030 or complete our online request form.