HVAC Services
Company Information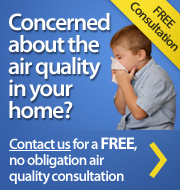 Energy Efficient Air Conditioning | Westchester County Air Conditioning Contractor
Energy Efficient Air Conditioning
The government often tries to influence our behavior through taxes. The tax credit for new energy efficient air conditioning systems in our homes is one example.
As part of the provisions in the Energy Policy Act 2005, homeowners are entitled to claim tax credits on use of a few energy saving items. They include the use of energy saving windows, doors, roofing, furnace and boiler, water heater and air conditioner. As energy becomes scarcer by the day, it is essential to conserve as much energy as possible. The government, by way of giving tax credits, also encourages using alternate sources of energy.
Using energy efficient air conditioning systems is one of the items that qualify for tax credit. Individuals who install this type of air conditioner are eligible for a tax credit of up to $300. The models that qualify are obviously costlier than the ordinary ones. However, this calculation would show that it is advisable to install a new energy saving air conditioner. Even if you save just $10 a month on average by way of electricity bills it comes to $120 for a year. Add to that the tax credit of $300, your net saving is $420. This amount should be good enough to prod a homeowner into buying an energy efficient air-conditioner.
Of course, not all Fairfield County air conditioners are eligible for a tax credit. Even, not all Energy Star air conditioners qualify, only some do. Very efficient central air conditioners qualify for the tax credit if they meet the following criteria:
The Energy Efficiency Ratio has to be 13.0 or higher (in some states its 12.5).

A Certified technician needs to install the equipment.

The Seasonal Energy Efficiency Ratio (SEER) has to be 15.
SEER measures performance throughout the season and EER measures performance on a very hot day. Central Air conditioning systems must meet the standards set by the Consortium of Energy Efficiency (CEE). The specifications for each state vary slightly.
The tax credit for energy efficient cooling systems in our Fairfield County home is just another step in saving money on both your energy bill and taxes. Since tax credits are reduced from the actual amount of tax you owe, not your gross income, you should strongly consider taking advantage of this one.
If you're looking for a Fairfield County air conditioning contractor, then give us a call today at 914.777.5030 or complete our online request form.