HVAC Services
Company Information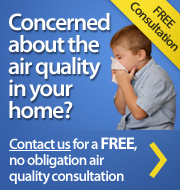 Hawthorne, NY Professional Heating & Air Conditioning Contractors
Your Hawthorne home needs to be comfortable indoors with great climate control measures, especially in winter time when it's cold. Year round, we use our Hawthorne HVAC systems to keep us comfortable in our homes.
Older homes in the area have seen many improvements over the years, but there are still those remaining that have no sufficient heating and air systems installed.
If your home needs air conditioning or heating, we can help you with a system meant for limited space. Older homes can be fitting with HVAC systems like the mini-split ductless system that provides both heating and air conditioning. Today's systems have advanced technology that has revolutionized the industry, so if it's been a while since you investigated systems, even a year or two, take a look at what we can do for you today!
Heating Systems Installations or Replacements in Hawthorne
If you are looking for a company who can install or replace your heating system, come to Nu-Way Air Conditioning & Heating. Our expert HVAC Contractors are fully licensed, experienced, and certified to work on any make and model you have, or install any type of system in your Hawthorne home.
In our area, it gets cold out and freezing weather can be dangerous, so it's important to have our heating systems working great throughout the colder months. An unreliable heater isn't good, and unfortunately many repairs are made that don't last because the cause of the problem was never addressed. For this, the technician needs to be experienced enough to troubleshoot properly. Our HVAC Contractors will always take care of the cause and any parts it affected.
Air Conditioning Repairs in Hawthorne
Signs that your air conditioning system in Hawthorne needs repair can vary from no air coming out of vents to full force air coming out that's warm. If your air conditioner isn't sufficiently controlling your indoor air climate, it's time to call in our professional Hawthorne HVAC contractors at Nu-Way Air Conditioning & Heating!
Your air system is important to you, and though we don't get high temperatures that can be dangerous here, we still like to be able to be comfortable when it gets hot and humid out. Warmer seasons can bring plenty of humid heat that makes you feel dreary. Keep our number handy all throughout the year, and if you suffer with an A/C breakdown, just give us a call because we're ready for you with our 24/7 emergency services!
If you're looking for a Hawthorne HVAC contractor, then give us a call today at 914.777.5030 or complete our online request form.