HVAC Services
Company Information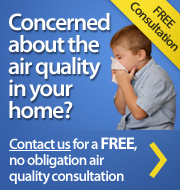 Nature's Home Superior Indoor Air Quality Solutions
Nature's Home Air Quality Solutions

People spend about 90% of their time indoors. The EPA ranked indoor air pollution among the top five environmental dangers to the public. Why? Our homes are sealed, insulated and efficient. While this conserves energy, it locks in allergenic particles, infectious agents and other toxic agents. Nature's Home products can reduce or eliminate these household pollutants that can cause these health problems.
MicroPower Guard®
The MicroPower Guard® uses an active electromagnetic field to magnetize both airborne particles and the fibers of the disposable filter pad. This creates a virtual "force field" within the ductwork, capturing many of the smallest, most dangerous to breathe submicron airborne particles. When the air is recycled through the MicroPower Guard in your ductwork, this air cleaner will remove 97% of particles at .3 microns.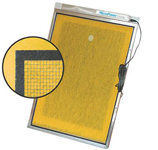 This 1" filter is the most cost effective and easiest to maintain electronic air cleaner available for the Nature's Home® and is an essential component of any Premier air purification system.
Each disposable filter pad remains at peak operating efficiency for about four months before needing to be replaced.
Pan Treatment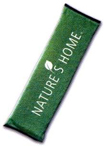 When was the last time you changed your pan treatment strip? When hot humid air from your home passes through the cooling coil in your furnace it causes condensation and the coil sweats and drips into a pan. The standing water in this pan becomes stale and slimy breeding odor causing germs.
An EPA registered, time released pan treatment strip in this pan will prevent this and protect your home from damage caused from slime build up in the pan's drain. Pan treatments should be replaced at least once a year depending on the length of your cooling season.
OxyQuantum® LED

The ultimate in duct-mounted air purification. Superior control of air-borne particles, organisms and gas.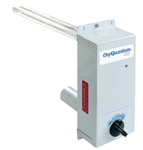 The dual lamp OxyQuantum® LED can reduce or eliminate mold, germs, viruses, bacteria and airborne toxic gasses from the indoor air your family breathes every day. This unit is a cost-effective solution to controlling infectious agents and toxic compounds.
The unit operates continuously at maximum efficiency which is about three times the output of competing single bulb systems. Completely silent, a properly installed OxyQuantum® LED will prolong the life of all heating and cooling systems and provides Danger Level 2 and 3 control for cleaner, fresher and healthier air.

An OxyQuantum® LED is installed through sheet-metal in your duct work. All UVC and UVV light produced is safely contained within the duct work.

If you're looking for Natures Home products in Westchester County, then give us a call today at 914.777.5030 or complete our online request form.