HVAC Services
Company Information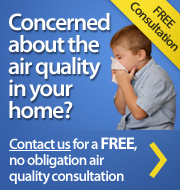 OxyQuantum U.V. Cleanser | Westchester County HVAC Contractor
OxyQuantum U.V. Cleanser

Hi-output "OxyQuantum LED UV Cleanser" coil/duct mounted units eliminate a major part of germs and bacteria in modern air handling systems. Installing one in your system today will reduce the bacteria growth in your system for years to come.
Removes Germs And Bacteria From Your Comfort System
The OxyQuantum UV Cleanser can virtually eliminate many of the air pollutants that regular filtering systems do not catch and can reduce the symptoms aggravated by polluted indoor air.
Kills bacteria and germs in your comfort system

Installs directly into your existing ductwork.

Uses very little standard household electrical current.

Long bulb life.

Easily maintained.
If you're looking for OxyQuantum U.V. Cleansers in Fairfield County, then give us a call today at 914.777.5030 or complete our online request form.