HVAC Services
Company Information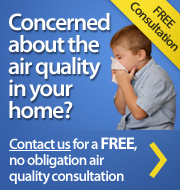 Home
>
Terms and Conditions
Westchester County Heating Contractor | Fairfield County Air Conditioning Contractor
Web Site Terms and Conditions
"Fixed Right, Or It's Free" Guarantee Conditions
Service
If you are not 100% satisfied with the service Nu-Way Air Conditioning & Heating has provided, we will refund all of your money. If our technicians smoke or swear in your homes; are not drug-free; do not wear medical shoe covers or leave your home without cleaning up, you, the homeowner, do not pay for the service.
Repair
Nu-Way Air Conditioning & Heating guarantees that repairs on your heating, cooling or air quality equipment are fixed correctly or the repair is free. If a repair fails during the season, we will repair it again at no additional fee. Specific repairs are guaranteed for two years or the repair is free.
Replacement
We guarantee that the equipment we have installed will perform as we have stated. If the system does not heat or cool your home to your satisfaction, we will remove it and return your monetary investment.
If you're looking for Terms and Conditons for a Westchester County HVAC contractor, then give us a call today at 914.777.5030 or complete our online request form.