HVAC Services
Company Information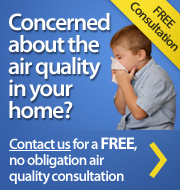 Luxaire HVAC Products | Fairfield County HVAC Contractor
Luxaire HVAC Products
INTRODUCING THE ALL NEW HOME COMFORT PACKAGE
COOLING SECTION CLIMASURE
HIGH EFFICIENCY AIR CONDITIONING COILS
What is the air conditioning coil?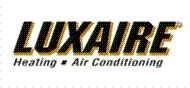 An air conditioning coil is a vital piece of your comfort system. Your system has two parts-the outdoor unit and the indoor unit. The air handler or furnace acts as the indoor unit that is responsible for circulating air throughout your home. Inside the air handler or furnace are a fan and an evaporator coil. When these two components are properly matched, you'll enjoy money-saving efficiency, improved comfort, and years of trouble-free service.
Coils You Can Count On
Engineered for outstanding durability and exceptional heat transfer, LUXAIRE high quality coils deliver the comfort you deserve.
Perfectly matched to your furnace and outside unit for highest efficiency.

Positive-sloped drain pans eliminates standing water that could breed germs.

MicroBlueTM coating on coil fins keeps germs and moisture off the coil and out of the air.

Environmentally friendly and proven refrigerants are available in select coils.

Optional thermostatic expansion valve provides optimum coil performance.
CLIMASURE HIGH EFFICIENCY AIR CONDITIONING
The 13 SEER: ClimasureTM MicroChannel air conditioner can make a dramatic difference in your energy bill, cutting energy use up to 50% when compared to most central air conditioning systems over 10 years old. When matched with a variable speed air handler or gas furnace, efficiencies above 14 SEER can be achieved, further reducing operating expenses.
An Air Conditioner That's Built To Last
Engineered for outstanding reliability and exceptional performance, LUXAIRE high efficiency condensing units deliver the comfort you deserve.
Perfectly matched to your furnace and coil for highest efficiency.

Advanced "MicroChannel" all-aluminum construction assures longer life.

Designed to fit maximum performance in minimum space.

All moving parts specially selected and mounted for lowest sound ratings.

Permanently-lubricated fan motor needs no maintenance.
If you're looking for Luxaire products in Westchester County, then give us a call today at 914.777.5030 or complete our online request form.