HVAC Services
Company Information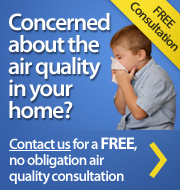 Eastchester HVAC Contractor | Fairfield County HVAC Company
Eastchester, NY HVAC Services You Can Trust
This is the time of year for some spring cleaning, and your HVAC unit shouldn't be left out on the chore list. However, you're going to need professional services to get it done correctly and safely. NuWay Services can help you get your system running at its best this year, all year long with our professional HVAC services.
Air Conditioning Repairs & Tune Ups in Eastchester
It's the time of year, Eastchester, where you'll want to get an air conditioning tune up done to avoid potential hidden problems on your HVAC unit. Tune ups will be performed by experienced technicians who can spot problems before they happen, meaning you have more opportunity for a great working air conditioner this summer.
They not only help to keep your system working right, they also do a lot to help your system give you the energy efficiency it was meant to give. Systems that go unrepaired and stay dirty are those most at risk for breaking down when you need them most.
Hot weather is just around the corner, which means it's time to get your air conditioner tune up done ASAP. You'll want to be sure your unit is working it's best before it is heavily used. Otherwise, when it's used after sitting for months, it's stressed, and the longer you've gone without getting it tuned up, the more likely it is you'll have problems.
Just call to schedule yours at the number below, and consider our duct cleaning services as well to give you better, more pure air for this year's allergy season.
Duct Cleaning in Eastchester
When your ductwork is dirty, it's likely that many other parts of your HVAC unit are also dirty and need cleaning. Cleaning out the air duct alone makes for a healthier home, yet you'll also need parts cleaned that are responsible for blowing dirty air through your ducts.
Your ductwork extends from your HVAC unit and is a system of ducts and vents that deliver the cooled or heated air into your home.
Dirty ducts exhibit problems like dirt and grime blown onto the ceiling surfaces. Look at any ceiling in the home and it will show signs of dirty ducts. In fact, it looks much like a fire had taken place, but isn't creosote from burning wood fires but is dirt, dust, and grime coming from the HVAC unit.
Cleaning the ducts will rid the air flow system of this dirty buildup and create a better environment for you and your family inside your home. Adding on an air conditioning tune up service will ensure your unit is maintained and cleaned appropriately to last throughout the summer months when your air will be counted on to run smoothly.
Whether you're looking for air conditioning repairs, tune ups, or air purification, our professionals at New-Way Air Conditioning & Heating can serve you! Just give us a call at the number below to learn more...
If you need quality HVAC Services you can trust in Eastchester or surrounding areas, please call today at 914.777.5030 or complete our online request form.