HVAC Services
Company Information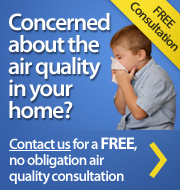 Pleasantville Heating and Air Conditioning Contractors
You and your family depend on your home being comfortable secure at all times, so it's very important that your heating and cooling systems are always kept in excellent shape. At Nu-Way Air Conditioning & Heating, our professionals understand that your HVAC system is an extremely important part of your home, so when you hire us to perform any kind of work, we strive to provide you with superior workmanship and professional customer service. We can provide you with all types of maintenance, repairs, and installations, and we'll always make sure that you're completely satisfied with all of the work that we provide.
All of our Pleasantville heating and air conditioning contractors are licensed, trained, and experienced professionals who are totally dedicated to providing high quality heating, air conditioning, and indoor air quality services to each of our clients. We know how critical of a role your HVAC system plays in the daily lives of you and your family, so we never take any of our work lightly. We'll so whatever it takes to help you keep your home comfortable and your HVAC system energy efficient at all times.
Give us a call today to ask any questions you have about the services we provide, or to schedule your appointment, and we'll be looking forward to working with you.
Heating Repairs in Pleasantville
Throughout every part of the winter months, your heating system needs to be totally reliable, and not just so that you can be comfortable in your home. During the coldest parts of the year in Pleasantville, the warmth that your heating system provides you with is key to the safety and health of the members of your household. When you encounter any problems with your heating system during the winter, you need prompt and professional repairs, and our experts are here to help.
All of the repairs that we provide you with will be totally thorough and accurate, and we'll always make sure that your heating system is in great shape before our job is done. We also provide heating tune-ups, which we recommend you have performed at least once each year, preferably in the early fall.
Pleasantville Air Conditioning Professionals
Keeping your home cool in the summer is very important, but so is making sure that you're not overpaying for the energy required to do so. Our Pleasantville air conditioning experts can help you keep your cooling system in great shape so that it's both effective and energy efficient. We'll make sure that your AC can cool your home well and that your energy costs are kept low.
If you're looking for heating and air conditioning services in Pleasantville, call Nu-Way Air Conditioning & Heating at 914-777-5030, or fill out our online request form.