HVAC Services
Company Information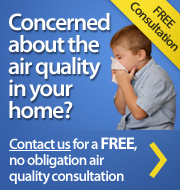 Pelham Heating and Air Conditioning Contractors
You and your family rely on your home every day for comfort and security, so keeping your heating and cooling systems in excellent shape is one of your biggest priorities. At Nu-Way Air Conditioning & Heating, our professionals know how crucial your HVAC system is to your home so at every job we perform, we strive to provide you with excellent workmanship and professional customer service. Our services span all types of maintenance, repairs, and installations for your HVAC system, and we always guarantee your complete satisfaction with all of our work.
Our Pelham heating and air conditioning contractors are all licensed and trained professionals with extensive experience, so we are always able to provide you with excellent high quality heating, air conditioning, and indoor quality services when you need them. We understand what a huge and important role your HVAC system plays in your home and your family's daily life, so we're dedicated to providing excellent work. We'll always make sure that your home is kept cool in the summer, warm in the winter, and comfortable all year long.
Call us today to schedule your appointment, or to ask any questions you have about our services, and we'll be looking forward to assisting you.
Heating Repairs in Pelham
You need your heating system to be reliable throughout the colder parts of the year, not only so that your home is as comfortable as possible, but also so that it's safe. When the winters in Pelham reach extremely low temperatures, any problems your heating system has can be detrimental to the health and safety of your family. When you encounter any problems with your furnace or other heating unit, our professionals will be eager to provide you with heating repairs.
All of our heating repairs will be totally thorough and accurate, and we'll make sure that your heating system is in excellent condition before we'll consider our work done. We also recommend that you have a heating tune-up performed at least once each year, preferably in the fall, in order to avoid any serious heating problems during the winter.
Pelham Air Conditioning Experts
You need to be able to keep your home cool during the summer months, but you also need to know that your cooling costs will be as low as possible. Our Pelham air conditioning contractors can help you keep your air conditioner in great shape so that your it's totally functional and as energy efficient as possible. We'll make sure that your energy costs are kept as low as possible while your home remains cool and comfortable.
If you're looking for heating and air conditioning services in Pelham, call Nu-Way Air Conditioning & Heating at 914-777-5030, or fill out our online request form.