HVAC Services
Company Information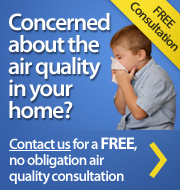 Greenwich HVAC Contractor | Fairfield County HVAC Company
Greenwich HVAC Contractor
The summer has finally hit and now you are spending more time indoors with the air conditioner on. You have the thermostat set on 75 degrees and are feeling pretty good until you realize that it's getting hotter inside. Before you know it, it is 90 degrees in your house and you are calling the air conditioning repair company. Problem is that it is the busy season and they may not be able to get to you for a week. What a disaster. The sad thing is that this could have probably all been prevented with a little maintenance.
To have a smooth running HVAC system, you need to have a program of regular maintenance. Before every cooling season, have an air conditioning service come check your system. It is usually a minimum charge and can save you hundreds of dollars by catching problems early. It will also prevent the aggravation of having no air conditioning.
In a normal A/C service check, the Greenwich HVAC Contractor will perform the following tests.
They will check the condensing unit's coils, the compressor, the belts, operating pressures, operating temperatures and the Freon level. They will typically oil any components that need oil such as the fan and condenser.
What Greenwich Homeowners Are Saying About Us
Nu-Way Air Conditioning & Heating is Rated: 5 / 5
based on these 2 happy customer reviews.
---
"I recently replaced two air conditioner compressors and coils. The servicemen and installers from Nu-Way Air Conditioning & Heating could not have been more professional, courteous or thorough in completing the job quickly and seamlessly. They did not try to sell us more than we needed to get our two-zone conditioner system up and running smoothly and efficiently. And we got a very good price for what we did need. The office follow-up was refreshing. I am very satisfied with Nu-Way and highly recommend them!"
---
"We have been clients for several decades; a great organization."
---
If you're looking for a Greenwich HVAC contractor, then give us a call today at 914.777.5030 or complete our online request form.