HVAC Services
Company Information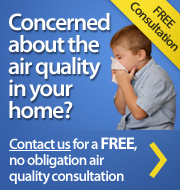 Harrison, NY Professional Heating & Air Conditioning Contractors
In Harrison, it's important for us to have great working heaters during the winter time, and air conditioners that can get us sufficiently cool during warmer seasons. At all times of year, our HVAC systems run to make us comfortable in our homes. Which is why it's important to keep up with them regularly.
Your HVAC system needs the proper care done by experienced professionals as well as regular maintenance to keep the system tuned up and working well. Systems that get neglected break down sooner with more costly repairs, whereas the inexpensive preventative maintenance and tune ups cost less and make your systems last longer.
Heating Systems Installations or Replacements
If your Harrison heating system has seen the last of its days to serve you well, it may be time to replace it. There comes a time when it's more feasible and cost effective to go ahead with a new unit instead of continuing to spend money on repairs.
When it is time to replace, our heating experts at Nu-Way Air Conditioning & Heating have many options for you. We'll help you determine the size and type of unit you'll need for your home and give you plenty of choices.
The heating systems which you decide to install in your Harrison home will need to be of the right size in order for you to properly heat up your entire home. The unit should not be oversized or undersized because you'll have problems either way.
An over sized heating unit can lead to overheating the home at times when the weather is not too cold, wasting your energy. A unit that's too small won't be able to force enough warm air into your home environment to be sufficient.
In order to determine the right sized unit, there are other factors to consider such as how much heat is being lost through the walls and windows of your home. With this an other factors considered, we will accurately figure the size for the heating system that you should install.
Air Conditioning Repairs in Harrison
All air conditioners need repairs at some point. The difficulty can be determining what's wrong with them. Needed repairs could range from a simple thermostat adjustment or condensation line cleaning to full blown replacements of the entire unit.
Our Harrison HVAC contractors are fully trained to care for your air conditioners and any other HVAC equipment you may have including air purification systems, humidifiers, dehumidifiers, energy saving equipment, duct systems, and more.
Nu-Way Air Conditioning & Heating provides expert services done by highly qualified HVAC contractors who are ready to take care of your home's air climate needs. We carry only the best replacement parts and fully loaded service vehicles so we can resolve your problems as fast as possible. When you need expert service from a company who knows all about your local Harrison HVAC equipment, just call the number below!
If you're looking for a Harrison HVAC contractor, then give us a call today at 914.777.5030 or complete our online request form.