HVAC Services
Company Information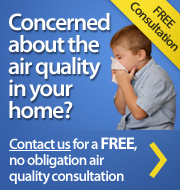 Irvington, NY Professional Heating & Air Conditioning Contractors
Do you have a home in Irvington, New York that needs to be fitted with a new heating or air conditioning system? Many homes in the area are in the process of being upgraded, yet many still don't have central air systems or other air climate control measures.
The mini-split ductless heating and air conditioning units are great for older homes with no ductwork because they don't require ducts. These units sufficiently heat and cool your home, even in our climate. They install on the wall and can be placed in one room or your home can be fitted with whole home systems.
Your Irvington home is unique, and as an individual, you have unique needs as well. Our expert HVAC Contractors meet you where you are and consider all aspects of your home and your needs when it comes to offering you viable solutions to effectively control your home's climate.
Heating Systems Installations or Replacements in Irvington
If your Irvington heating system can't be repaired any longer or it isn't wise to continue making repairs, it's time for a replacement. We also provide new installations for homes with no previous unit. Whether it's a new installment or replacement, you have options in heating to think about.
Now's the perfect time to reevaluate your home and your needs and determine if the type of system you previously had was sufficient. There's no better time to change the system than when a replacement is needed. We can evaluate your home climate and what's needed and offer you the right solutions that will bring you energy savings and value to your Irvington area home.
Air Conditioning Repairs in Irvington
When your air conditioner goes out, feel free to call our emergency 24/7 line. Our customer service reps are standing by to take your call. We also offer a great line of regular services that will keep your air conditioner and other parts working great all season. Tune ups and maintenance can be done on both your heating and air system, and are great preventative options to help you avoid breakdowns and more costly repairs.
Expert Duct Cleaning in Irvington
Let Nu-Way Air Nu-Way Air Conditioning & Heating's HVAC Contractors handle your duct cleaning and you'll enjoy fresh, clean air once again. You may also benefit from some air purification or air filtering that will eliminate the pollutants in your air from the start. That way, your ducts will stay cleaner and you'll be breathing healthy air. We can also help you with humidity control.
Having the right air in your home means you should be comfortable. Our Irvington HVAC contractors work hard every day to help homeowners just like you maintain quality air to breathe and comfortable temperatures inside their homes. Your indoor air is important, let us help you keep it right!
If you're looking for a Irvington HVAC contractor, then give us a call today at 914.777.5030 or complete our online request form.