HVAC Services
Company Information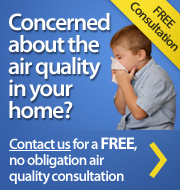 Weschester County HVAC Contractor | Fairfield County Heating Contractor
Weschester & Fairfield County Heating Contractor Testimonials
Nu-Way Air Conditioning & Heating Service is Rated:5 / 5
based on these 9 happy customer reviews.
---
"I recently replaced two air conditioner compressors and coils. The servicemen and installers from Nu-Way Air Conditioning & Heating could not have been more professional, courteous or thorough in completing the job quickly and seamlessly. They did not try to sell us more than we needed to get our two-zone conditioner system up and running smoothly and efficiently. And we got a very good price for what we did need. The office follow-up was refreshing. I am very satisfied with Nu-Way and highly recommend them!"

– Mr. M. in Greenwich, CT | Rated: 5/5
---
"The Nu-Way family is rare in today's world – Everyone at Nu-Way is friendly, professional and happy to be working with customers. This is certainly not the case with many other companies today. Whatever you're doing to create this special way, keep on doing it!"

- Mrs. S. in New Rochelle, NY | Rated: 5 / 5
---
Great service, wonderful technicians!

- Mrs. P. in Cross River, NY Rated: 5 / 5
---
You cannot improve on perfection!

- Mrs. L. in Mamaroneck, NY Rated: 5 / 5
---
Thanks for such good service. With company, I felt safe and comfortable.

- Mr. G. in Rye Brook, NY Rated: 5 / 5
---
We have been clients for several decades; a great organization.

- Mrs. B. in Greenwich, CT Rated: 5 / 5
---
All service provided by Nu-Way and Nu-Air have been outstanding. We have been recommending and referring others from the start and will continue to do so. Personnel have been polite and knowledgeable consistently. Thank you!

-Mrs. W. in New Rochelle, NY Rated: 5 / 5
---
Keep doing what you're doing. Your service personnel are terrific.

-Mrs. B. in Rye, NY Rated: 5 / 5
---
Can't improve; you are the best!

-Mr. T. in Port Chester, NY Rated: 5 / 5
---
If you're looking for testimonials for a Fairfield County HVAC contractor, then give us a call today at 914.777.5030 or complete our online request form.