HVAC Services
Company Information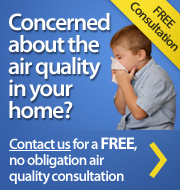 Hartsdale, NY Professional Heating & Air Conditioning Contractors
In our area of Hartsdale, New York, it's important during the winter for us to have great working heaters. Air conditioners keep many of us cool and comfortable in summer seasons as well, so all times of the year you can find many homes where the HVAC systems is used year round.
When it's cold out, our air conditioners sit idle, and when it's warm out, the heaters do. No matter what type of heater or a/c unit you have, it's going to be important for you to be able to rely on them when you need them. This is especially true during the cold of winter.
Your HVAC system can't run properly forever if you've not had any maintenance or preventative tune-ups done on it. Systems that are forced to operate under dirty or ill repaired conditions don't last. And since your air system is expensive to replace, you'll want to be sure you do whatever you can to make it last.
Heating Systems Installations or Replacements in Hartsdale
Heating your home's air is important for your safety and comfort during winter months. The last thing you want is to go without in our weather. When it's time to replace your heater, our experts are standing by at Nu-Way Air Conditioning & Heating, so at first sign you're having trouble be sure to call.
Many times the heater will be able to be repaired even if older, but at some point it will make more sense to replace it rather than keep paying to have it repaired. If your unit is heading for this time, a replacement could be the only viable option for you.
Your heating system should be of the right size and type to meet your needs. Our expert Hartsdale HVAC Contractors can help you find the right replacement.
Air Conditioning Repairs in Hartsdale
When your A/C goes down, we're the team to call at Nu-Way Air Nu-Way Air Conditioning & Heating. Our HVAC service technicians are fully licensed on all makes and models and have the experience you are looking for.
There are many times the air conditioner could malfunction, and many causes, which can make it difficult to narrow down. We always troubleshoot until we find the cause of the problem, never leaving you with just a repair without investigation into why it broke down.
Whatever the issues are, our highly qualified Hartsdale HVAC contractors are excellent at troubleshooting and are ready to take care of your home's air climate needs. When you need contractors that care about their workmanship and take first class care of their customers, come to Nu-Way Air Conditioning & Heating!
If you're looking for a Hartsdale HVAC contractor, then give us a call today at 914.777.5030 or complete our online request form.