HVAC Services
Company Information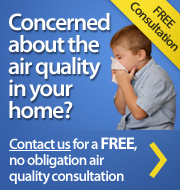 Port Chester HVAC Contractor | Port Chester HVAC Company
Port Chester Heating Contractor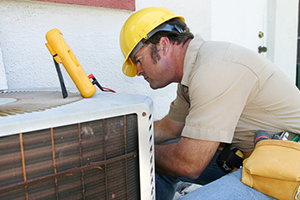 You and your family rely on your home for comfort and security at all times, so keeping your heating and air conditioning systems in great shape is a major priority, especially during the winter and summer months. When you do encounter any problems with your HVAC system, it's very important that you have a Port Chester heating and air contractor who you can depend on for prompt and professional service. At Nu-Way Air Conditioning & Heating, our contractors are ready and eager at all times to provide you with high quality repairs, installations, and maintenance services, and all of our work comes with a 100% satisfaction guarantee.
All of our Westchester heating and air conditioning contractors are licensed professionals with extensive training and experience. We offer a wide array of services to help you keep your home's HVAC system in excellent condition and as efficient as possible year-round. We'll ensure that you're able to keep your home comfortable at all times while also keeping your energy costs low.
Give us a call today to ask any questions you have about the services we provide, or to schedule your appointment, and we'll be looking forward to working with you.
Heating Repairs in Port Chester
During the winter months, temperatures commonly fall to freezing or well below in Port Chester, and when they do, you need to know that you're heating system is going to be able to keep your home. When you have any problems with your heater during these periods, it can be much worse than just an inconvenience or a discomfort—often, it's health and safety concern.
Our heating contractors know how important your heating system is to your home and your family, so we always strive to provide our clients with thorough, accurate, and timely heating repairs. We'll diagnose the problems and make sure to repair them at their source so that we can always ensure your heating system is running as well as possible.
We can provide heating repairs for any number of different kinds of heating units, including boilers, heat pumps, furnaces, and more.
Port Chester Heating Tune-Ups
Having preventative maintenance performed on your home's heater is the best way to ensure that you won't encounter any serious problems during the winter months, when you're using the heater the most. Our heating contractors recommend that you have your heating unit tuned up at least once each year, preferably in the fall, before the winter weather is at its coldest.
During a tune-up, our professionals will look for any smaller looming problems that could become major issues once you're using your Port Chester home's heater more frequently. Taking care of these problems early on will help guarantee that you don't need any emergency repairs. Tune-ups will also help you keep your energy costs low during the winter by ensuring that your heater is running efficiently.
If you're looking for a Port Chester HVAC contractor, then give us a call today at 914.777.5030 or complete our online request form.