HVAC Services
Company Information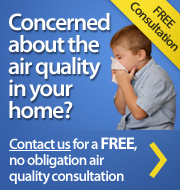 Finding The Right Heating Repair Service In Westchester County
Just about anyone can claim that they are an experienced heating repair person. Unfortunately, it is often after the repair is made when it's discovered that mistakes were made. In the New York area as well as other states, consumers are being burned by fly-by-night companies or individuals who arenít even licensed heating repair professionals. The repairs made often cause worse problems which lead to further system breakdowns, costing the homeowner much more in the long run.
Your Heating System Is A Machine
The same experience occurs with auto mechanics all the time. You think youíve hired
a good mechanic
that will save you money on repairs, only to find out later that they only caused more problems for your vehicle because they didnít know what they were doing. The same thing can happen with finding the right heating services technician. If you're thinking about repairing or
replacing your heating system
, youíll need a professional company who has the experience and skills, as well as certification and training to provide professional heating services. Youíll also want to be sure that they are insured.
Prevent Problems Later With A Little Research
Here are a few things you need to be aware of when choosing a heating service specialist:
Many HVAC licenses are obtained through testing. Some of the individuals working for a repair company may not be certified or licensed.
Handymen are not HVAC professionals. Commonly, at least 20% of the service calls that real HVAC companies are called on involve repairing botched jobs were not done right. You shouldn't assume that companies have technicians who are well-trained or that all of them are. Always ask for proof of certifications and licensing as well as insurance.
Even issues from legitimate HVAC installers can arise when they donít do repairs on the units they install. Itís unfortunate that their customers are so ill-served. For companies that do service their work, it's not a given that they provide that service for emergency calls. If your furnace has to be replaced, make sure that the installer doesn't just install.
There is not always a high level of competence going on with every HVAC company and itís best not to assume that there is. Doing some research now will save you a headache later. Companies come and go quickly, but you want to find one that's been around for several years and has a good reputation online.
Heating Repair Pros You Can Trust
Nu-Way Air Conditioning & Heating is always standing by to serve you when you need emergency heating services in Westchester County. We are a professional HVAC company with fully licensed and certified heating repair experts who can perform any repair or replacement you need. In fact, we promise to fix it right or it's free. We complete maintenance checks, filter changes, and preventative maintenance services as well in order to keep your heating system running well.
If you're looking for whole home humidifiers in Westchester, call Nu-Way Air Conditioning & heating at 914-777-5030, or fill out our online request form.