HVAC Services
Company Information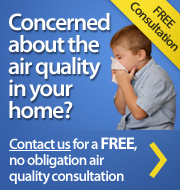 Weschester County HVAC Contractor | Fairfield County Heating Contractor
Benefits of Whole Home Humidifiers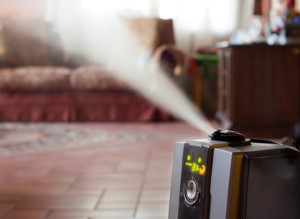 Especially during the winter months, the air can be very dry in Westchester and the surrounding areas, and one important part of keeping your home comfortable is making that its indoor air is high quality. While lotions and other products might help you keep your body more comfortable, a whole home humidifier can help you keep your home's air less dry and more comfortable throughout the year.
Most people are familiar with small, portable humidifiers that can be set up in individual rooms. These can be beneficial, but they don't offer the amount of control or a fraction of the great benefits that whole home humidifiers can. At Nu-Way Air Conditioning & Heating, our professional Westchester HVAC contractors can help you select and install a humidifier that will provide your home with excellent benefits throughout the year.
Here are just a few great reasons to install whole home humidifier:
Your Health
Low-humidity environments can help many viruses thrive, so having dry air is a great way to catch colds, the flu, and other respiratory illnesses. Overly dry environments can also make people more susceptible to infections after having contact with these viruses. A whole home humidifier will keep your Westchester home's air from being overly dry, which can improve the health of every member of your household.
Your Comfort
Dry air often irritates asthmatic and allergenic symptoms. It may lead to:
Dry noses
Sore throats
Cracked, itchy skin
And more
Your Property
Dry air can be very damaging to many parts of your Westchester home and the property in it, including:
Wood floors
Paint & plaster
Artwork
Furniture
Electronics
Musical instruments
Whole home humidifiers will supply your home's air with moisture and protect your property.
Your Home's Energy Efficiency
Keeping your home comfortable year-round is a major priority, but so is making sure that you're not overpaying for your heating or cooling costs. During the winter months, turning up your thermostat might raise the temperature in your home, but it won't necessarily make your home more comfortable. If the air is too dry, the heat that your HVAC produces will not have anything to attach itself to (i.e., moisture).
With a whole home humidifier, your home will feel warmer with the thermostat to lower temperatures. According to the EPA, you can save up to 4% on your heating costs for every degree that you lower your thermostat.
If you're looking for whole home humidifiers in Westchester, call Nu-Way Air Conditioning & heating at 914-777-5030, or fill out our online request form.