HVAC Services
Company Information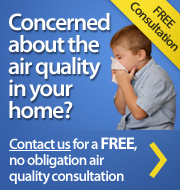 4 Reasons To Get A Professional Heating Tune Up This Fall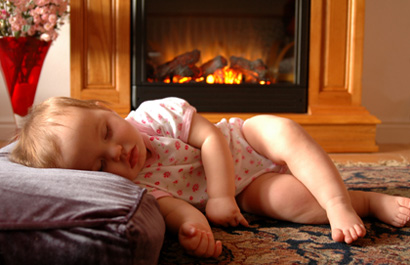 With summer quickly coming to an end, and fall just a few short weeks away at this point, most homeowners are looking forward to being able to switch off their air conditioning systems and enjoy a bit of milder weather and lower energy bills before having to switch on their heating systems in the coming months. While you are enjoying this milder weather, however, it is important to make sure you are taking this time to prepare your home for everything the coming fall and winter have in store, and investing in a professional heating tune up is one of the most important things you can do in that regard. To help highlight just a few of the many reasons that make this such an important task to accomplish this fall before the temperatures start to drop too low, our team of Fairfield County HVAC contractors have taken the time to put together this short article that we hope you will read through.
Keep Your System Ready For When You Need It
One of the most important reasons to invest in a fall heating tune up for your home's heating system is to ensure that your system is ready in the coming months when you finally have need of it. The last thing you want when the temperature starts to drop is to go to switch on your heating system, only to find that it won't come on. With a fall heating tune up, you can have complete peace of mind in the knowledge that your heating system is primed and ready to come on as soon as you have need of it. Taking a bit of time right now to be proactive with your heating system's maintenance can really pay off in the coming months.
Improved Performance & Efficiency
Another excellent benefit of having your heating system tuned up comes in the form of improved system performance and efficiency. When you go to switch on your heating system in the coming months, you don't want to find your heating system struggling to keep up with you and your family's heating needs, and by investing in a fall heating tune up, you can guard against that possibility. With a fall heating tune up, you can rest assured that your system will be operating at peak effectiveness when you finally go to turn it on, helping to keep your home at the perfect level of comfort for you and your family.
Lower Your Energy Bills
With the holiday season fast approaching, most homeowners are looking to save a bit here and there wherever they can, but that can all be for naught if your heating system isn't set up to run efficiently this fall and winter. By taking the time to get a fall heating tune up for your system, you can go into the fall and winter with your system operating as efficiently as possible, helping you to save a bit of money on your energy bills over the coming months.
Maintain Your Warranty
If your heating system is a bit newer, there is a good chance that some aspects of your system are still covered under a manufacturer's warranty of some kind to afford you a bit of protection in the event that something goes wrong. With that being said, most manufacturer's warranties require that you have your system professionally serviced at least once a year in order to remain valid, and a professional fall heating tune up can satisfy that requirement, helping you maintain your coverage in the event that something goes wrong with your system in the coming months and protecting your investment.
If you are looking for a professional Fairfield County HVAC contractor, give us a call today at 914-777-5030 or fill out our online request form.