HVAC Services
Company Information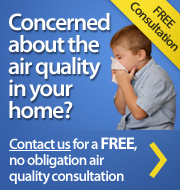 Dynamic Air Quality Solutions | Westchester County Indoor Air Quality Products
Dynamic Air Quality Solutions
INTRODUCING THE ALL NEW HOME COMFORT
PACKAGE INTERIOR AIR QUALITY AIR CLEANING SYSTEM

Dynamic Air Cleaners are the next generation of air cleaning technology. They employ a revoluutionary and patented process that has proven itself in ongoing use for the past decade in commmercial, industrial and medical facilities. They are now available to clean the air that is most important to you - the air that you and your family breathe.
An Air Cleaner That Outperforms All Others
A Dynamic Air Cleaner will make your home cleaner, healthier, safer and;
Turn your home's heating and cooling system into a high- efficiency air cleaning system.

Remove the sub-micron particles that other filters miss including bacteria, odors and smoke.

Will effectively remove allergens, such as pollen, molds and spores.

Will keep your entire home cleaner.

Will be easy and economical to maintain.
If you're looking for a Westchester County indoor air quality contractor, then give us a call today at 914.777.5030 or complete our online request form.